Click on the link below to order online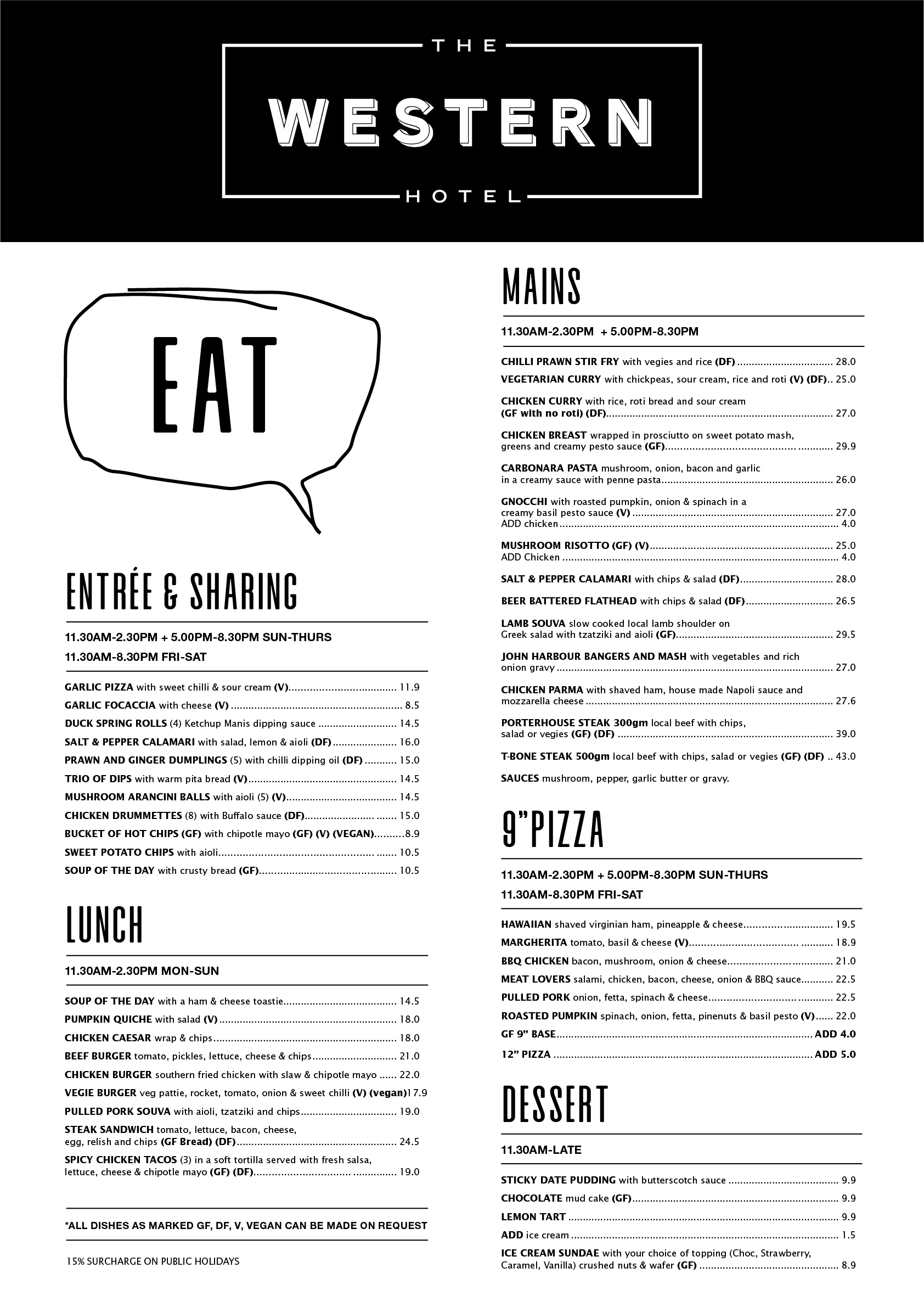 There's the old favourites. There's the new favourites. There's the favourites you don't know are favourites yet.
"The Western Hotel prides itself on its use of local and seasonal produce…"..BLAH BLAH BLAH.
At The Western, it's the usual spiel, with an unusual twist. Of course, we source local whenever possible. Of course it's seasonal and fresh. And of course there's something for everyone. But did you know we do food all day? Did you think we'd have staff that have been through rigorous, military-style training on perfectly matching whatever you choose to eat with a beer or wine from our extensive beverage list?
Did you even conceive that it might be a menu that encompasses everything you love about Ballarat pubs, Melbourne pubs and that little pub you found all those years ago in that far-flung corner of the globe where although you were only there two nights, the barman remembered your name, the waitress hugged you when you left and the dog out the front looked at you as if to say, "where are you going?"…?
Food. It's for eating. And enjoying with friends. Any time of the day!